New Masjid Construction Update in Pictures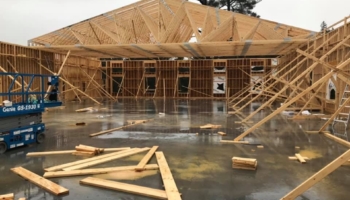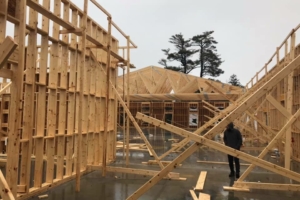 Nova Scotia Islamic Community Centre (NSICC)/ Kearney Lake Masjid has been serving the Muslim Community since 1990.  Between Hammonds Plains Road and Larry Uteck Blvd., this Center has 22 acres of land for Masjid and Community Center and 8 acres for Muslim Cemetery in Upper Hammonds Plains. 
In Halifax, specifically in Bedford and Clayton Park area, the Muslim population has grown rapidly. Alhamdulillah, with the Grace of Almighty Allah (SWT) and generous donations from the brothers and sisters, we are able to start the construction of a new and larger Masjid to fulfill the needs of our community.
This new building do not just consists of a prayer hall, it will serve as community center. In addition to prayer hall, there is a spacious area for large gatherings and for children to play. A large kitchen, rooms for school and separate gym for men and women are also part of this center. It is important to mention that this center will have a proper arrangements for GHUSL (body wash) the deceased as well. This center also offers free and ample parking space for everyone.  However, to make this happen, we are still in need of donations. To make donations, please visit our donation page or click the link below.