Please keep the following in mind before submitting your event:
Check there aren't other events scheduled on the same day and time as your event. Click Here to check
All form fields are required except for the image. This is reserved for the flyer, so it can be completed once the event is approved.
The following is the overall approval process

Eid Dinner
June 5, 2019 @ 6:30 pm

-

8:00 pm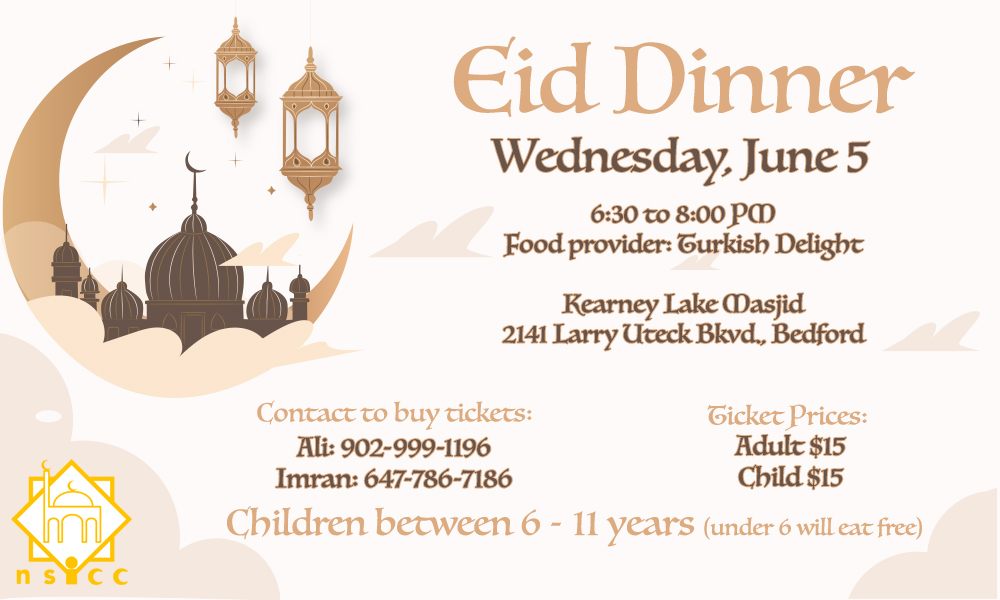 Assalam Alaikum Brothers and Sisters,
We are delighted to announce that Kearney Lake Masjid is organizing EID DINNER on Wednesday June 5, 2019. Tickets will be available from Sunday at Isha Prayer in Sha Allah. To reserve your seat please contact IMAM or the phone numbers given on the flyer. Hope see you all. Happy Ramadan.
When: Wednesday June 5, 2019
Time: 6:30 PM – 8:00 PM
Where: Kearney Lake Masjid
2141 Larry Uteck Blvd., Bedford
Tickets: Adult=$15, Child (6-11)=$15
Children under 6 will eat free.