Please keep the following in mind before submitting your event:
Check there aren't other events scheduled on the same day and time as your event. Click Here to check
All form fields are required except for the image. This is reserved for the flyer, so it can be completed once the event is approved.
The following is the overall approval process

Noor El Bayan Courses
August 12, 2021 @ 11:00 am

-

2:00 pm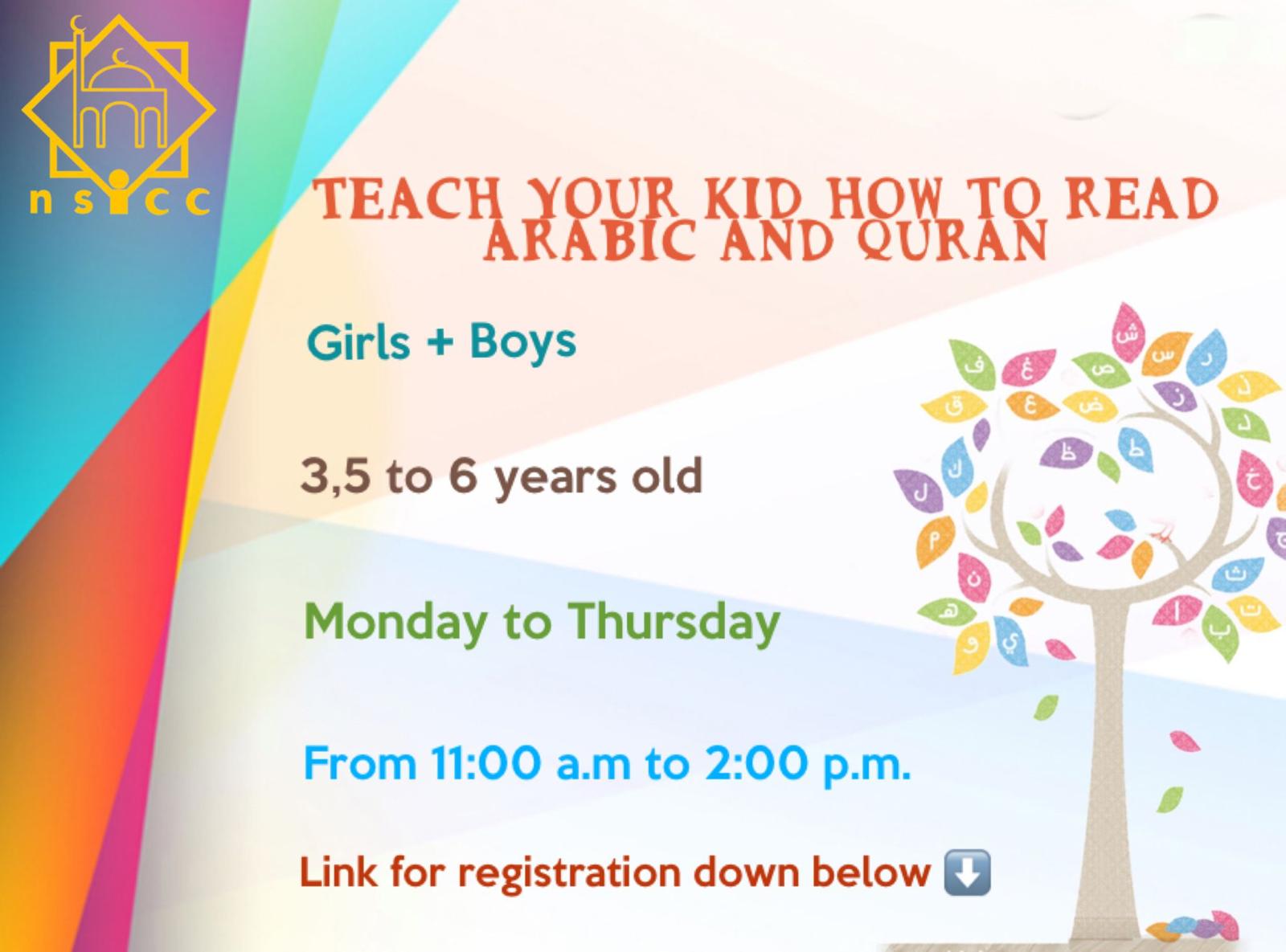 Teach your kid how to read Arabic and Quran
Girls and Boys
3.5 to 6 years old
Monday to Thursday
From 11:00 a.m. to 2:00 p.m.
the semester that begins on July 5th 2021 and ends on August 31-2021
– Times of classes: Mondays, Tuesdays, Wednesdays and Thursdays from 11:00 am to 2:00 pm
– Monthly fees: $75 tuition fee + $25 supplies and materials
At the beginning of September 2021, this school will be merged with the weekday school, which will work on Tuesdays, Wednesdays and Thursdays between 6:00 and 8:30 pm and the fees will be adjusted accordingly.
We pray to Allah Almighty  to help us and you to take care of the children, link them to the Holy Qur'an and its Arabic language, and deepen their sense of their Islamic identity and be proud of that, so that they grow up as righteous Muslims, God willing.
For registration and payment: https://www.nsicc.ca/islamic-school/?ncp=1